Inaccessible up until a couple of decades ago, an area of small and quiet fishing villages, today, the South Caribbean of Costa Rica, Cahuita, Puerto Viejo, Manzanillo and its surroundings are  complete tourist destinations, which offer all the necessary resources to spend a wonderful vacation. A relaxed atmosphere with a unique mix of indigenous, Afro-Caribbean, Latin and now European – and American influences. In particular, Puerto Viejo, where we live and enjoy life, is a place with a great variety of souvenir shops, bars, discos and restaurants as well as hotels and accommodations for any pocket size. You will not have time to be bored since you will find many things to see and do that range from beaches to aquatic-, adventure, nature and culture tours. Here you will find amazing rainforests and marine life filled with coral reefs, idyllic beaches, and essential waves for surfers such as the world famous Salsa Brava wave. Many outdoor- and leisure activities can be enjoyed both during the day and night, making Puerto Viejo and the South Caribbean a must-see destination if you visit Costa Rica.
How to get around the South Caribbean
Puerto Viejo, Cahuita, Manzanillo and its surroundings are small and quiet safe places so you can move on foot or by bike to visit the beaches in the area. To move from one town to another there is a fairly efficient and economical public bus service.
What to do in the South Caribbean
BEACHES!
From Puerto Viejo you can enjoy almost 15 km of beach where you can surf, snorkel, and kayak or simply relax and savor the Pura Vida. As in any part of the world please do not leave your belongings unsupervised and be careful with sea currents as they can be strong depending on the time of year.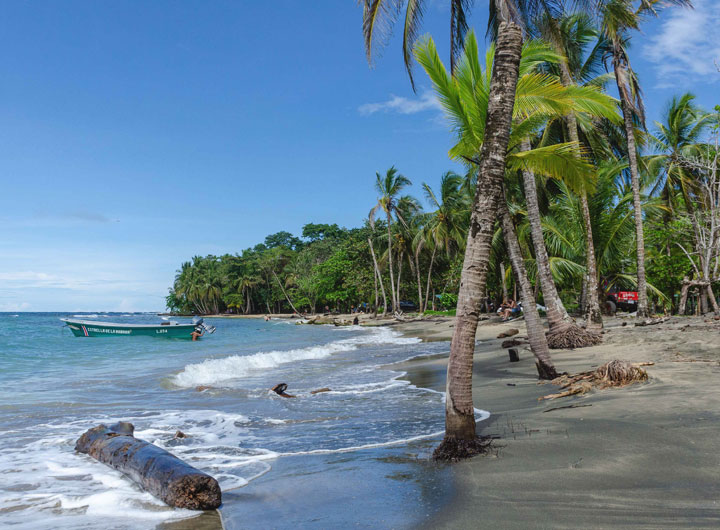 BLACK BEACH
A black sand beach, as its name indicates, which is located before town and extends for more than 10 km northwest towards the Cahuita National Park. It is a very peculiar beach and highlights as one of the most photogenic places in Puerto Viejo. With its iconic boat stranded in the sand, Black Beach offers the ideal location to observe the paintings nature offers us at sunset, while listening to the sway of the sea.
SALSA BRAVA
Experienced surfers dream of this wave that forms in front of the town of Puerto Viejo. However, be careful with these waters that have a strong rip current. Therefore, swimming is not advisable. This beach is only for surf experts.
COCLES BEACH
This is the first beach after leaving the town of Puerto Viejo behind, about 2 km south. It is a beach of golden sand and surrounded by coconut trees. Perfect for a dip, and for surfers who can tame the sometimes wild waves. In the Cocles area there is quite a lot of infrastructure for travelers, such as hotels and restaurants.
 CHIQUITA BEACH
This beach is located 6km from Puerto Viejo, just after Cocles Beach. Of fine golden sand, framed by lush vegetation it is perfect to sunbathe, take a bath and disconnect. To access it from the main road you must walk about 5 minutes along a path surrounded by green!
Along the beach there are several natural "coves" formed by the rock formations so you can get away from the busiest areas (although it is never very crowded) and look for your own private corner.
 PUNTA UVA BEACH
One of the most beautiful beaches in the South Caribbean and the world is Punta Uva, located 9km from Puerto Viejo, just past Playa Chiquita. This beach boasts a coral reef, making it ideal for snorkeling! In addition, its fine white sand and calm sea allow for bathing and / or kayaking.
This beach is part of the Gandoca-Manzanillo Wildlife Refuge so nature is very well maintained and you can spot a lot of wildlife.
 PLAYA GRANDE
The last stretch of sand before reaching the town of Manzanillo, which extends beyond this town. It is a wide beach, with fine white sand and ideal for resting in the sun and bathing.
 MANZANILLO
The small town of Manzanillo was connected to Puerto Viejo by a paved road in 2003 and part of its attractions is the Gandoca-Manzanillo National Wildlife Refuge. The beach in front of Manzanillo is the extension of Playa Grande, which at this point is also called Manzanillo Beach. This area receives mainly National tourism, as opposed to Puerto Viejo.
Our recommendation is that you rent a bicycle in Puerto Viejo and stop at the different beaches until you reach Manzanillo. Here you can explore this town by bike and return to Puerto Viejo. Do try to make your way back during the day for safety reasons, and as the roads are not well lit.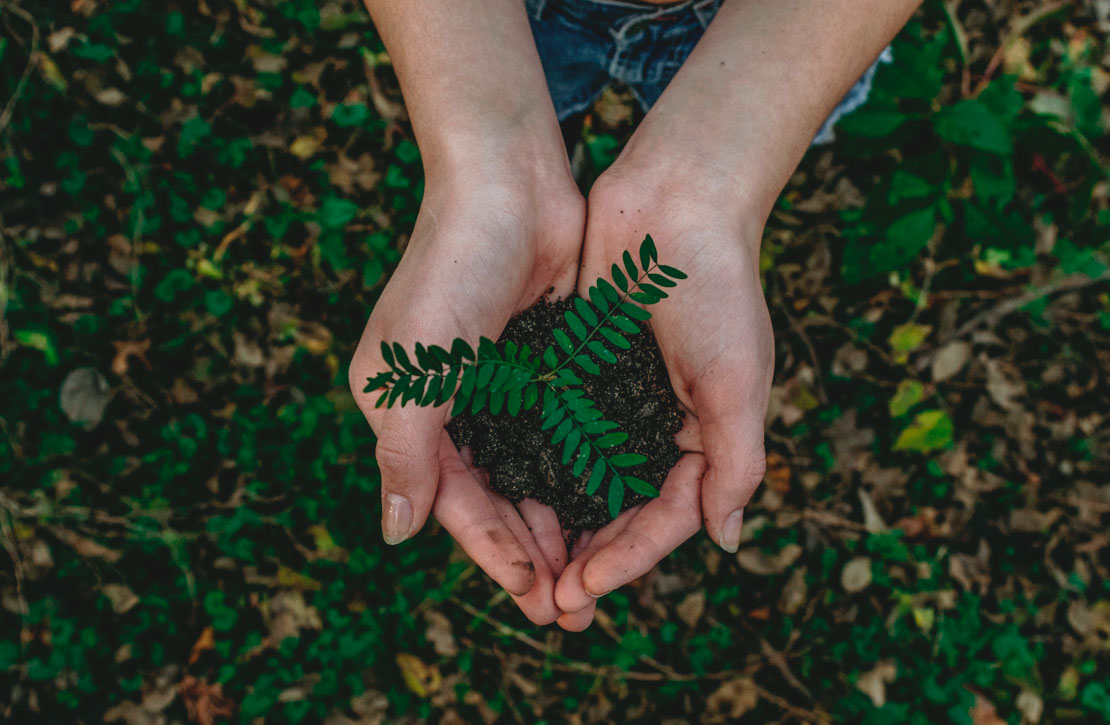 PROTECTED AREAS AND NATIONAL PARKS!
CAHUITA NATIONAL PARK
It is one of the smallest national parks in the country, and with that one of the most fascinating … and the only free one in the country! To get there you can take a bus, go by bicycle or contract a transportation service. The Park has two entrances, one in Cahuita and the other in Puerto Vargas, but although at the entrance of Cahuita they do not charge entrance, only a donation, from Puerto Vargas they do.
The path that runs parallel to the sea is well signposted and you can see all kinds of animals, including sloths, howler monkeys, frogs, butterflies and snakes. The beaches you pass are beautiful and you can take a dip in the sea at all of them.
There are rest areas with tables and benches so you can also set up your own picnic, but be careful with the monkeys that are on the prowl to steal your lunch! A visit can take approximately 3.5 hours or more, depending on the pace you go, the time you take on the beaches, etc.
There are restaurants and bars in Cahuita and Puerto Vargas, but not within the Park. So if you go early and plan to spend the day there, we recommend bringing food and water.
BRIBRI INDIGENOUS TERRITORY
The BriBri are an indigenous ethnic group from Costa Rica who live in different areas of the country. Many of them are settled in the Talamanca mountain range, a few kilometers from Puerto Viejo. You can visit them through a tour organized by a travel agency.
The tour consists of a visit to some waterfalls where you can take a dip or enjoy the natural pools, and a visit to the Uatsi indigenous village where you can meet the locals and have the option to purchase some of their artisan crafts.
GANDOCA MANZANILLO WILDLIFE REFUGE
The Refuge is located southeast of the Caribbean coast, between the mouth of the Cocles River and the Sixaola River. It is a mixed refuge (with state- and private investments) that is attractive due to the combination of landscapes: forests, beach and sea.
During your visit you can follow a trail through primary forest that goes into a tropical rainforest where you can admire, for almost 4 hours, the local fauna such as sloths, manatees, toucans, monkeys and various types of birds. Following the path you can reach Punta Mona beach, which is a true paradise. You can visit it autonomously or on an organized tour.
The refuge is open every day from 8am to 4pm and admission is based on a donation of voluntary amount.
OTHER ACTIVITIES OF INTEREST
"JAGUAR" WILDLIFE RESCUE CENTER: Very close to Chiquita Beach you will find access to this Rescue Center where the main objective is to rehabilitate different types of animals to reintroduce them into their natural habitat. Open from Monday to Saturday and public guided tours are held at 9.30am and 11.30am, which last an hour and a half approximately.
BOTANICAL GARDEN FINCA LA ISLA: This Botanical Garden located in Puerto Viejo has a great variety of tropical plants, as well as medicinal and fruit plants. During the visit you can also see the production of chocolate, black pepper and cinnamon. Hours: Friday to Monday from 10am to 3pm.
CHOCOLATE TOURS: Bri Bri residents were known to be the people of cocoa. For a long time, cocoa plantations were depleted due to a disease introduced in Costa Rica, but today the plantations have recovered to produce one of the best cocoa in the world. Several sustainable permaculture projects have developed cocoa tours aimed at teaching the artisanal chocolate manufacturing process. The Caribbean area is a special place to enjoy this sensory experience and also to learn about the cocoa process.
CITY OF LIMÓN AND UVITA ISLAND: Maintaining the unique characteristics of the Costa Rican Caribbean, the city of Limón stands as the economic center for being one of the major ports in the country, and a tourist center of the area due to the large influx of cruise ships almost all year round. From the city of Limón it is easy to visit any tourist destination in the Caribbean, both south and north. The old town has the characteristics of a historic center and the architecture is very particular. One of the main attractions of the city of Limón is Uvita Island, a small islet located on the banks of the port, where you can go snorkeling, walking or simply to enjoy the beautiful views.